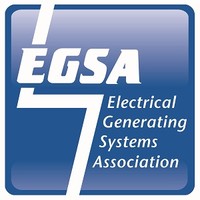 We're pleased to announce that PCAS Ltd is now an EGSA (Electrical Generating Systems Association) member, again, showing our commitment to our customers and delivering first class service in the Electrical Generating sector.
The association, which is the worlds largest organisation dedicated solely to On-Site Power Generation, promotes the exchange of ideas between industry leaders, of which PCAS Ltd is considered, to develop the sector, pooling ideas, education and training whilst promoting professionalism and international co-operation. We're looking forward to working with other industry leaders, both domestically and internationally to help improve On Site Generation for the end user in particular.
EGSA also help oversee and monitor standards throughout the industry, which is a big draw for PCAS Ltd, as we pride ourselves on our On Site Power standards. We're really excited to continue to show our commitment to industry leading practice.
Our engineers are already planning ahead to their technical assessments with EGSA. We're sure they'll pass with flying colours, recognising their hard work and testament to the quality of our whole team at PCAS Ltd.
If you would like more information about the EGSA, please visit their website; EGSA Website