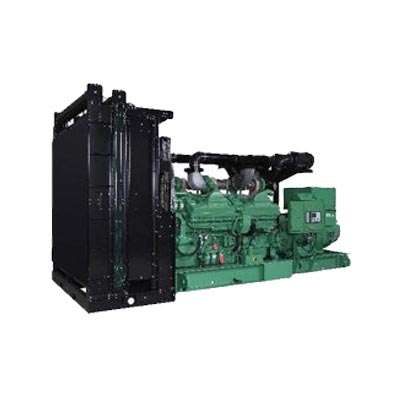 2000 kVA Three Phase Open Diesel Generator
Standby: 2063kVA / 1650kW
Prime: 1875kVA / 1500kW
Engine: Cummins QSK60-G3
Alternator: PI734F
Voltage: 380-440V
Amps Per Phase: 2978
Control Panel: 3.3
Cummins Power Generation C2000D5 2000 kVA Genset
The Cummins 2000kVA offers high performance diesel generation standby, prime and continuous application for any commercial setting, built with Cummins' 100+ years of expertise.
A rugged and robust generator, built with unrivalled testing, a turbo charged, four cycle engine that provides a high performance, reliable power source, capable of working in all conditions, whilst still offering low emissions. An electronic control system is included, which provide complete control, including automated, remote starting, status control and regulation.
The full rated load will be accepted in a single step in accordance with NFPA 110 for Level 1 systems. Custom-built acoustic enclosures are also available for this model.